| | |
| --- | --- |
| 1. Obtain a UPS API Access Key | |
Through arrangements made with UPS during TForce Freight's acquisition of UPS Freight, the ability of the app to retrieve your negotiated LTL freight rates will require a UPS API Access Key. You'll also need a username and password to UPS.com. To get the UPS API Access Key, sign into UPS.com and access the search function.

Enter "developer kit" in the search field.

Click on "UPS Developer Kit: UPS - United States" in the search results.

On the UPS Developer Kit page, click on the link to request an access key.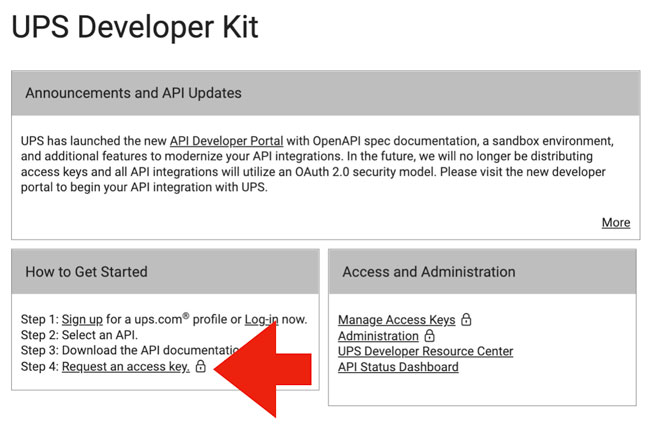 In the prompt to choose "Which of these scenarios best describe you?" select "I was informed by a software vendor that I need to obtain an access key to share with them.".

Enter "Eniture Technology" in the Software/Vendor name and then select your UPS account number to associate the API access key with.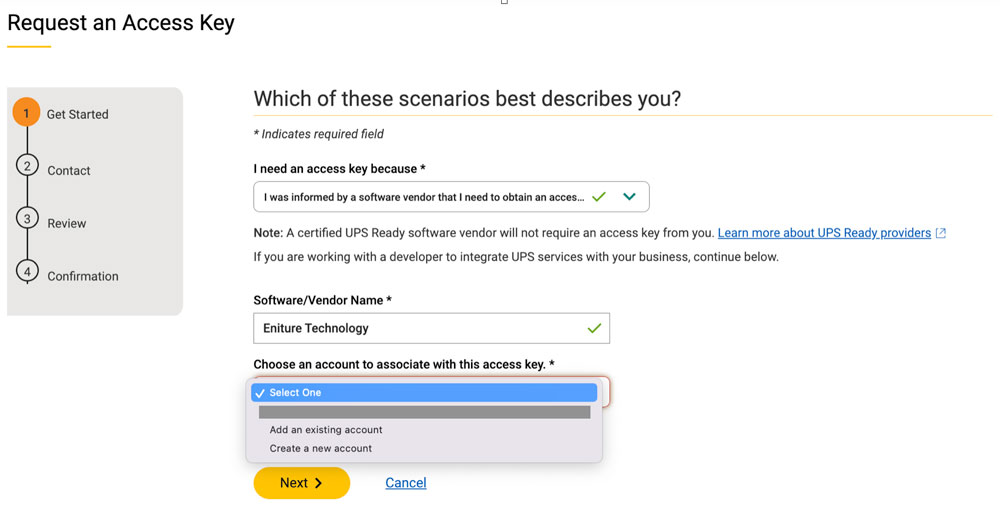 Afterward, you'll be prompted to provide your contact information. Complete the form and click the "Submit Request" button at the bottom of the page. You'll be presented with a confirmation page.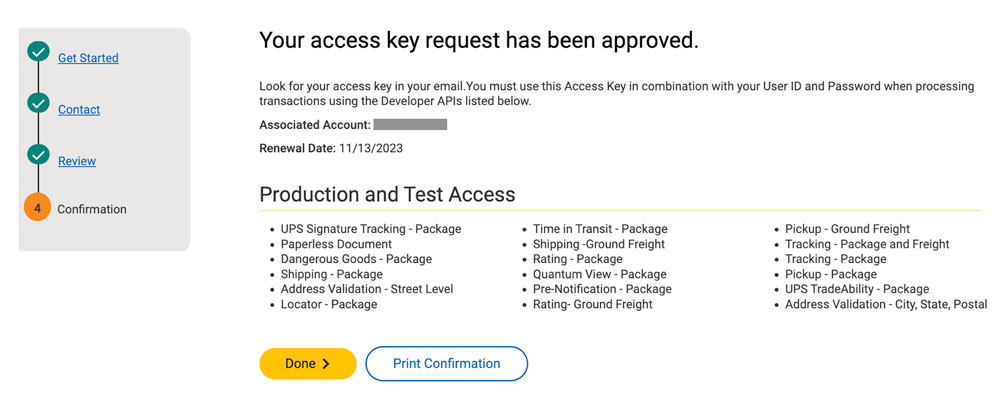 Check your inbox. The address you entered for the primary contact information will receive an email similar to the following: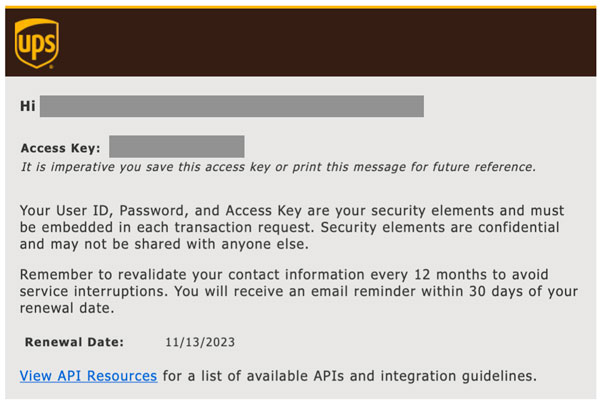 Keep this email handy. You'll need the access key when you enter your connection settings.
2. Connect the FreightDesk Online to the UPS web service
After login into https://freightdesk.online/login
Navigate to the Settings page
Click the "Add Carrier" button
A popup screen will open. Find the "TForce Freight" card and click it.
Enter the required information related to your TForce account and click the "Test Connection" button or "Save" button
A message will display letting you know if FreightDesk Online succeeded in establishing a connection to the UPS servers. If you receive an error, confirm the values you entered and try again. Be particularly attentive to capitalization. Most of the information you enter on this page is case-sensitive.
| | |
| --- | --- |
| My LTL freight rates are based on | If you are on the NMFC tariff/rates of UPS, the Freight Class radio button should be selected and if you are on the Density-based tariff/rates, also known as dimensional freight quotes (DFQ), of UPS then the Dimensions radio button should be select. |
| Nickname | A nickname for your account in FDO. |
| Username | Enter your UPS.com username. |
| Password | Enter your UPS.com password. |
| Consumer Key | Enter the API Access Key you obtained in the previous step. |
| Account | Enter your UPS Freight account number. |
| Company Name | Enter your company name. |
| Address | Address line associated with the billing address. |
| City | The city associated with the billing address. |
| State/Province | State/Province code associated with the billing address. |
| ZIP/Postal Code | ZIP/Postal code associated with the billing address. |
| Country | The country code is associated with the billing address. |