1. Get the GlobalTranz API access credentials
GlobalTranz TMS enables shippers, carriers, brokers and 3PLs to combine complex data from multiple sources and instantly reveal insights to grow their business and create competitive advantages for their customers.
You need to talk with a GlobalTranz Account Executive to get closer to the shipping solution in FreightDesk Online. Contact to GlobalTranz at 866-275-1407 or complete the form given at the link (globaltranz.com/technology/integration-services) to have an Integration expert connect with you.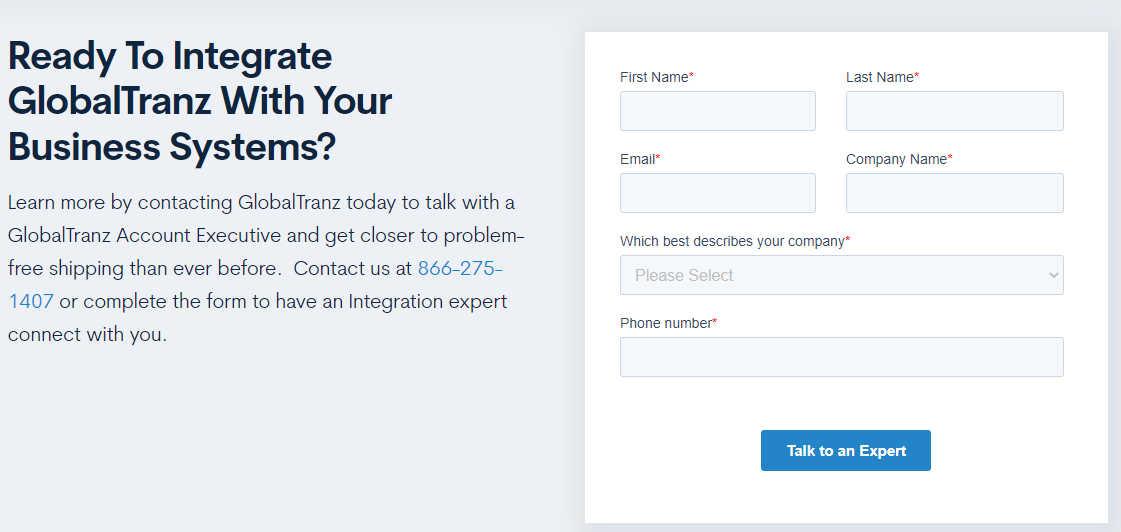 2. Connect FreightDesk Online with the GlobalTranz
Once you will be in possession of GlobalTranz API access credentials then add the GlobalTranz carrier connection in FreightDesk Online. Follow the instruction below
Login to your FreightDesk Online account
Navigate to the Settings > Connections page
Click Add Carrier button and select the GlobalTranz carrier card
Enter the GlobalTranz API credentials in the form and then check the "Test Connection" or click the Save button to connect your GlobalTranz shipping account with FreightDesk Online.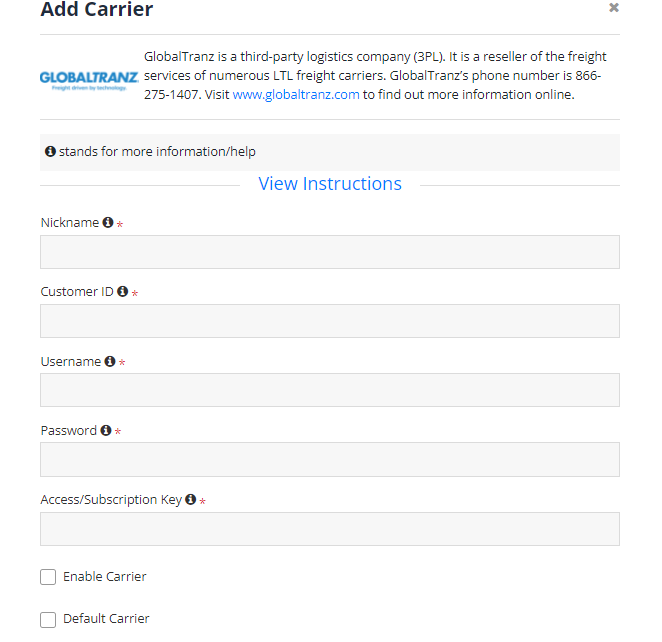 | | |
| --- | --- |
| Nickname | A nickname for your GlobalTranz carrier connection. |
| Customer ID | This is specific to your GlobalTranz account. You can get this from GlobalTranz integrations expert team. |
| Username | The GlobalTranz username issued to you is referred to as the GlobalTranz portal (carrierrate.globaltranz.com) username. |
| Password | The password is associated with the provided username. |
| Access/Subscription Key | The Access/Subscription key issued by GlobalTranz. It can be obtained by contacting to the GlobalTranz integrations team by filling a form given at the link (globaltranz.com/technology/integration-services) or contact at 866-275-1407. |